Saturday, September 18, 2021
3:00 – 5:00 pm EDT
Handmade textiles are among the most precious, exclusive possessions we can own. When we spend our time creating a project we give a bit of ourselves in time, perseverance, and spirit. Planning and creating a successful homespun project begins long before diagrams, charts, and instructions and ends well after the last stitch is made. In this presentation, we will examine the process of planning and creating projects that we will love both aesthetically and functionally. We will take a virtual journey through project motivation/inspiration, curating materials, working through technical details, progressing through construction, and finishing to completion.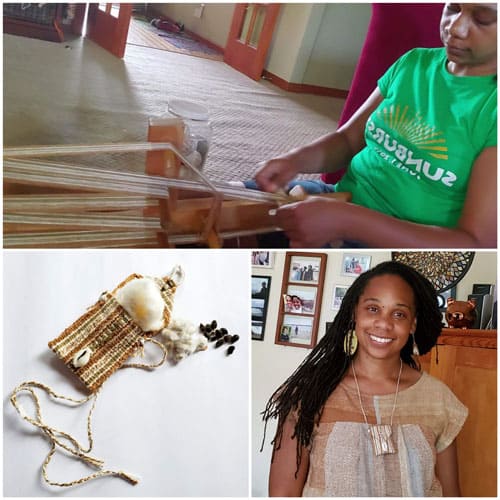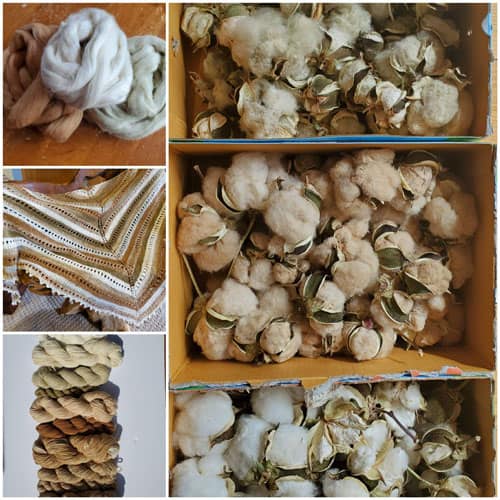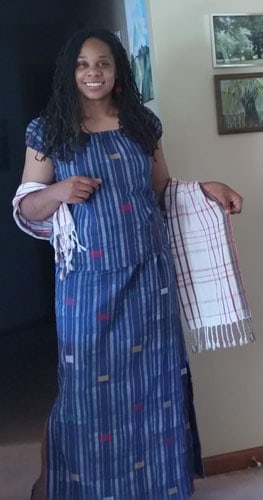 Biography
Melvenea Hodges is a Fiber Artist residing in South Bend, Indiana. She creates clothing and accessories using traditional techniques such as block printing, sewing, weaving, spinning, knitting, crocheting, and embroidery.

In her early days, she began learning about fiber arts by experimenting with hair braiding, beading, and loom-free weaving. It was through these experiences that she found joy and realized her talent in creating with her hands. Not long afterward, she learned to crochet and sew through trial and error. In 2006 Melvenea earned a bachelor's in Apparel, Textiles, and Merchandising from Eastern Michigan University.

While Melvenea works with an array of fibers, cotton is the fiber that has sent her on a journey of self-discovery as a fiber artist. She was inspired to begin growing, spinning, and weaving cotton as a way to reclaim an undocumented heritage of fiber arts as a Black American maker. Aside from its cultural significance, cotton is a remarkable fiber that is a joy to create with. Melvenea finds tremendous joy in helping others learn new skills. In addition to teaching at a primary school, she connects and shares with other textile enthusiasts through social media and at her local weaving guild.

Melvenea's mission is to honor and preserve our fiber arts heritage through practice.
She intermittently blogs about her work and traditional textile techniques on her website www.traditionsincloth.com and Instragram as Traditionsincloth where she also offers handcrafted accessories and spinning supplies. She has also published articles with SpinOff magazine on techniques in working with cotton.